MUSIC REVIEW: Summoner – Beyond the Realm of Light
on
May 12, 2017
at
11:11 am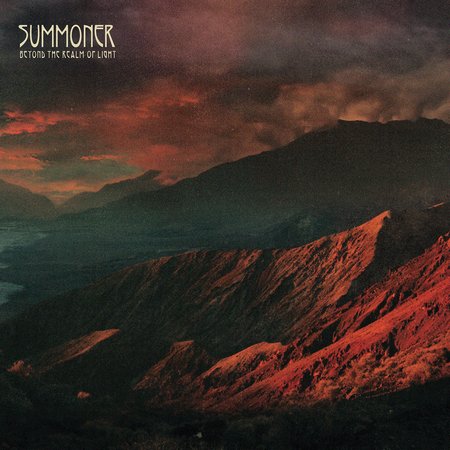 What a time to be alive. Summoner has flown straight through the sun and have returned with their latest release, Beyond the Realm of Light. Ever since the first time I heard the Riff Cannon roaring, it has been a pleasure to watch these guys evolve and develop their signature style of doomed, sludgy rock and roll.
"New Sun" kicks things off with a mean, lean overture of Summoner and where they have come from. "The Huntress" demonstrates the confidence the quartet have gained while refusing to get comfortable, implementing songwriting nuance not heard in recent memory. The title track is a particular delight for me, personally, as it sounds like the progeny of what I believe to be Finland's two greatest exports: Moonsorrow and Reverend Bizarre. The song sails smoothly through traditional Doom Metal dirging and ethereal, blackened atmospheres – with Chris Johnson's raw wailing keeping everything together – and creates a journey all fans of modern metal should take.
Don't let these Boston boys fool you, though: Summoner can still kick out the jams like no others. Not ones to wallow in moodiness, the latter half of this roller coaster of an album promptly drives you down hard and fast with "The Emptiness". And don't be fooled by the sleepy start to "Skies of the Unknown", which turns out to be the sleeper hit of the album.
As we venture "Into Oblivion" with the same unrelenting energy as we started this album, it is safe to say that Summoner are at their creative strongest. Beyond the Realm of Light is a ray of sunshine that only burns brighter with each listen.