NEW MUSIC (REVIEW): Summoner (ex-Riff Cannon) – Phoenix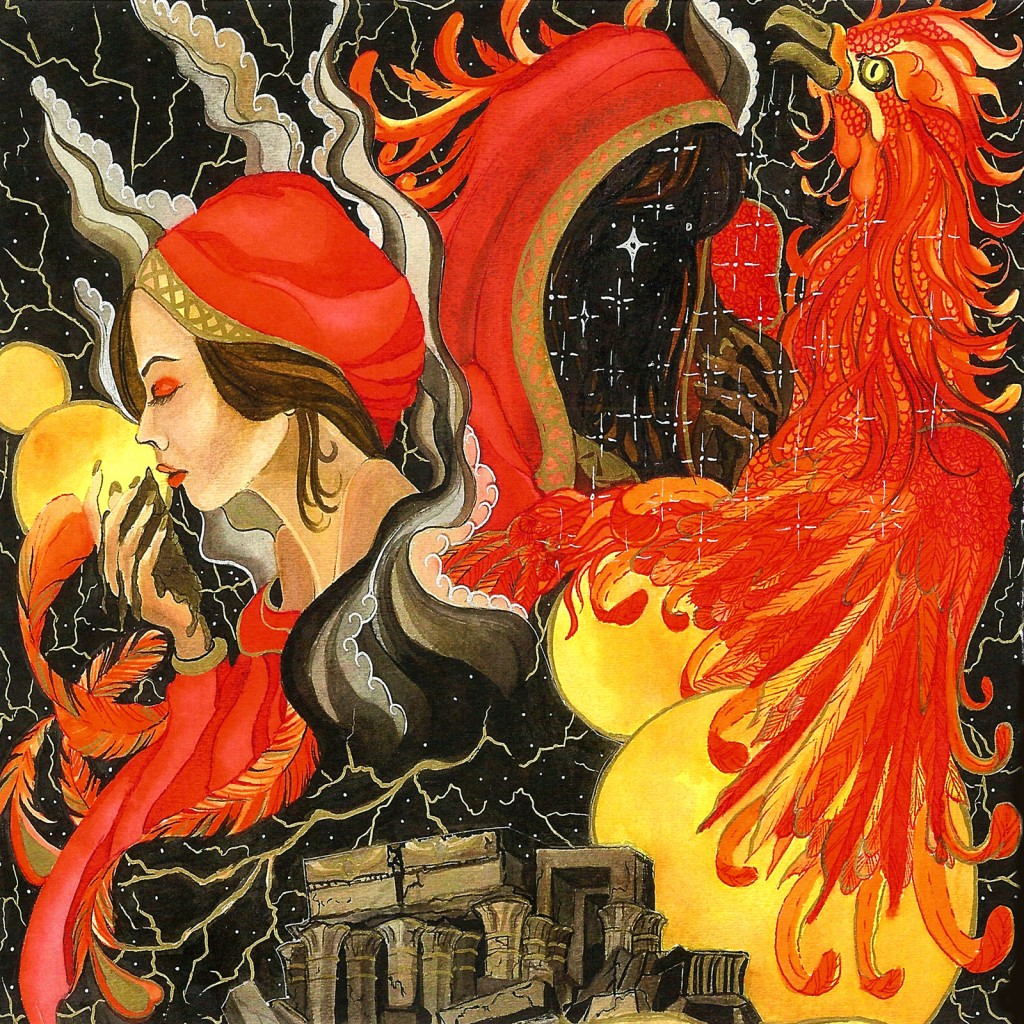 You can play and listen along at home by streaming the entire album here:
http://summonerboston.bandcamp.com/
In the olden times, Summoner went by the moniker of Riff Cannon. A tall order of a band name, but amongst the atmospheric journeys throughout their 2009 release Mercury Mountain, RC lived up to their name's expectations of with an avalanche of riffs. Since then the times went a-changin', as did Riff Cannon's name (to Summoner) and musical direction. With Phoenix already in production, the looming changes were quickly marching towards reality and Summoner was chasing fear and speculation.
It's safe to say, however, that everything old is awesome again.
The debut track of Summoner, "The Interloper," blasts any doubts and expectations out the door and through the windows, packing even more power than Mercury Mountain's first shot, "Into the Mountain." These Boston boys are back in town, and they're far from being unwelcomed. After "Winged Hessians" and "Conjuring" croon and chug with the soul and strength of Southern steel like The Sword and Corrosion of Conformity, the album transcends to the first ethereal trip of Phoenix via "Let the Light In." A moody storm of atmosphere, the drums in particular cut through the track's hazy echoes of acts like Earth and Pelican.
Somewhere between the album's title track, the titanic toe-tapper "Across Iron Fields," and what is currently my favorite cut from the album, "Reclaimer," I get it. The changes that the band, the entity now known as Summoner wanted and had to go through. Nothing dramatic has occurred – the band is traditionalist in their doom metal and stoner rock, but an artist can be a traditionalist without becoming formulaic or predictable. These are familiar sounds, but it is a newfound sense of confidence, might, and as was probably most intended, maturity.
As the album goes anything but gently into the night with "Dead Moon," I must give a standing ovation to AJ, Chris, Scott and Joe for how far they have come since first making themselves heard. They are already masters of their craft with this sophomoric effort and I can only hope the masses eventually heed the words (and sounds) of these harbingers of Doom.